How bad is the situation of Covid 19 in Bulgaria?
With Bansko's bars and restaurants due to open up again on the 21st December 2020, there has been no announcement on an official opening date for Bansko's ski lifts. No regular lift pass prices have been announced either. However, I thought it would be useful to answer the second most asked question that I receive, both in the in-app chat and on our social channels. Which is… "How bad is the corona virus in Bansko and Bulgaria?"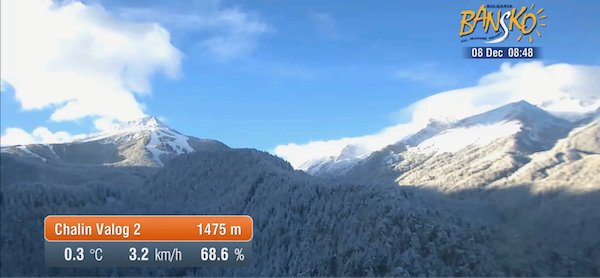 Covid is rampant
Whilst in so many respects I would prefer to keep death of these pages =— after all we're all dreaming for enjoying those mountains soon.
But it really is the only metric that tells the story and will therefore guide you as to whether you should even consider coming to Bulgaria these days
A total of 15,964 people died in Bulgaria in November 2020, close to double the 8,115 deaths recorded in the country in November 2019, according to figures published on December 8 by the National Statistical Institute (NSI).
November 2020 saw by far the largest number of deaths in Bulgaria this year, with the graph soaring above all previous months.
The death toll last month, apart from being 7,849 higher than in November 2019, also was higher than any November back to 2015.
In the first six months of 2020, Bulgaria's death toll was lower than at the same period of 2019.
But July and August 2020 saw deaths in Bulgaria rise above the figures for the same months of 2019, by 709 and 209, respectively. A total of 7,404 deaths were recorded in Bulgaria in September 2020, a total of 452 more than in September 2019. A total of 11,077 people died in Bulgaria in October 2020, 1,551 more than in October 2019.
The strikingly large increase in deaths in November 2020 came in parallel to Bulgaria's highest death toll linked to Covid-19 that month, but deaths officially linked to Covid-19 do not alone account for the increase.
Going by the figures posted in national information system daily reports, 2756 people in Bulgaria who had tested positive for Covid-19 died in November 2020 – again, the highest death toll linked to the disease in any of the first 11 months of this year.
That leaves 13,208 deaths in Bulgaria in November 2020 not stated as linked to Covid-19. Separately, looking at provisional statistics from the Interior Ministry, 37 people died in road accidents in November (a figure, incidentally, lower than the 49 in November 2019).
Again, all the national information system's reports on Covid-19 deaths record only those where the person had tested positive – meaning that the 13,208 could include people who had the disease and who died without ever having been tested.
Conclusion
Think carefully before coming to Bansko over New Year. If you do come, you may want to try cross country skiing, back country, snow shoeing or just sledging. There's more to the mountain than just ski lifts. And please remember that, as much as Bansko may want your money, we'll still be here later in the season; there's always another time to come and visit when risks will be much lower.
I also recommend you sign up to our newsletter for the latest in news, info and stories from Bansko. I promise no spam, ever..
By : banskoblog
Tags:
bansko
,
borovets
,
Skiing
,
Snowboarding
,
winter