Lock down in Bulgaria from tonight to 21st December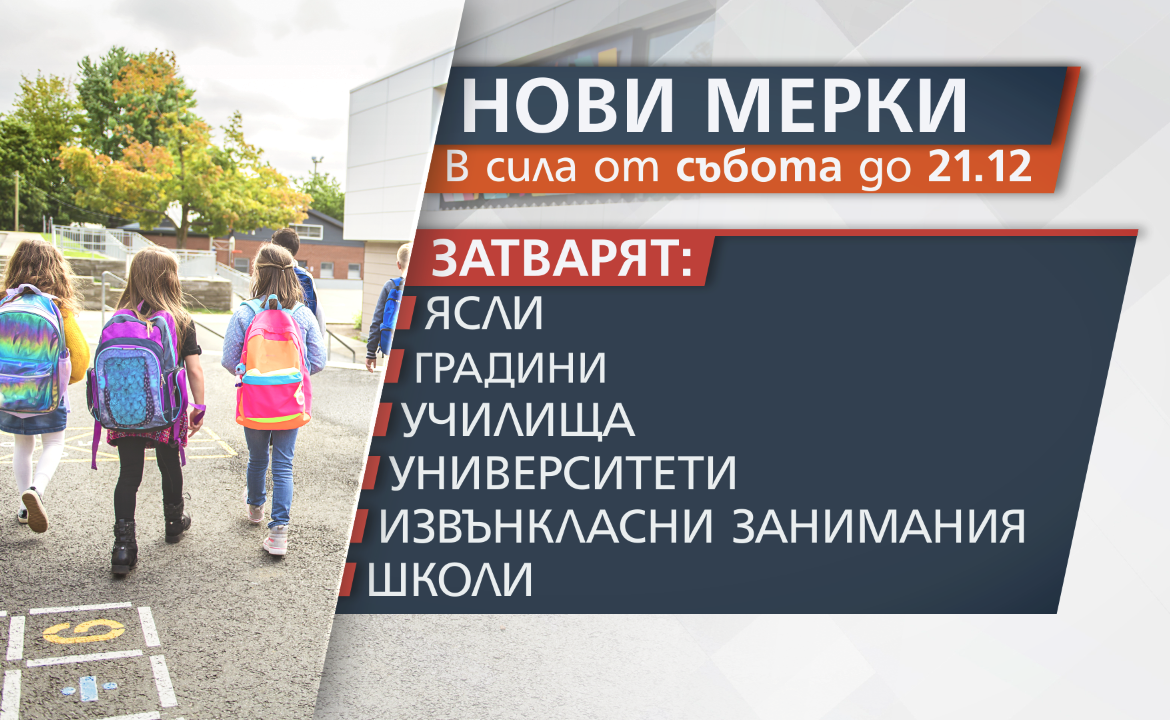 Bulgaria will be from tonight in lockdown until December 21
As of today, the new measures for reducing pollution in our country are in force.
The presence of all students from 1st to 12th grade, as well as all extracurricular activities is interrupted.
All universities also stop attending courses.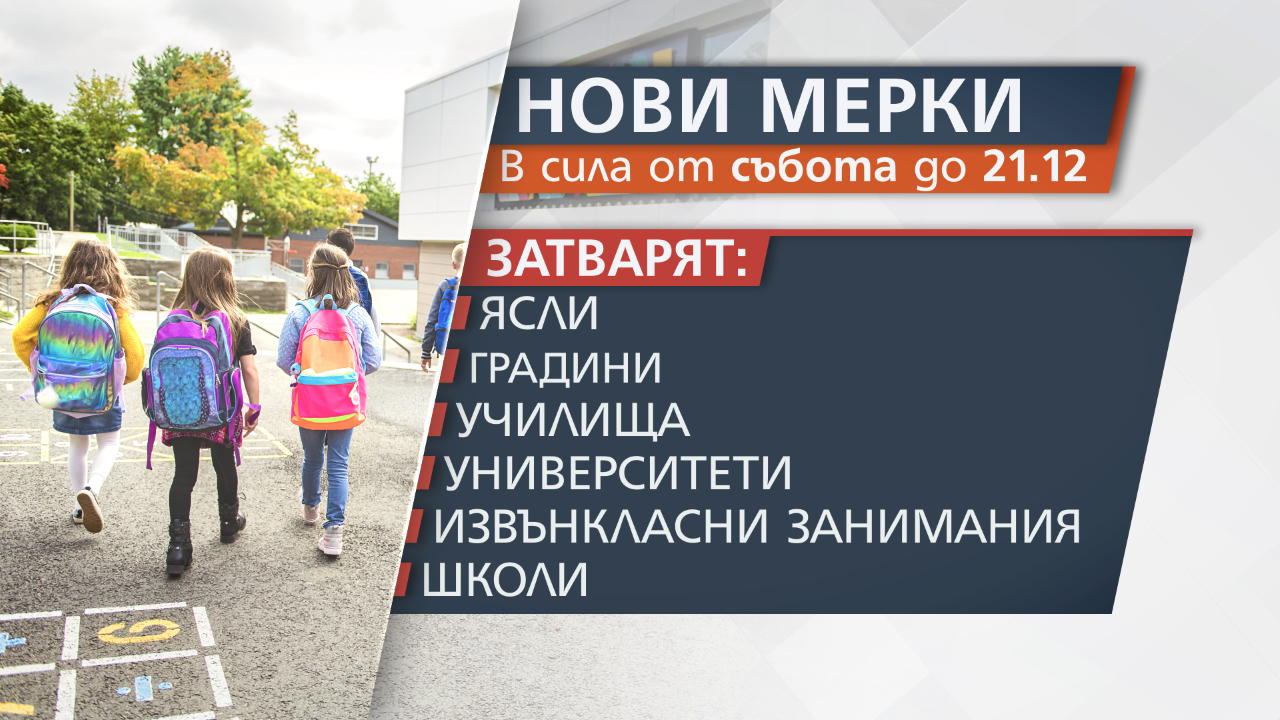 As of today, kindergartens and nurseries, as well as children's centers are being closed.
Group cultural and entertainment events also stop. Exceptions are theaters, but with employment up to 30% and compliance with measures against the epidemic. Gyms, as well as all restaurants, are also closed.
As of Saturday, the so-called "green corridor" for the elderly is also changing. Valid only for grocery stores from 8:30 to 10:30.
The restrictions take effect tonight at 11:30 p.m. and will run until December 21!!
From Nova Tv News